Mr. Gregory Lau, 53, who was reported suffers from a sudden stroke attack in Kuantan on Wednesday morning is now recovering.
The MCF Secretary was brought to the emergency unit at Kuantan Medical Centre and had been…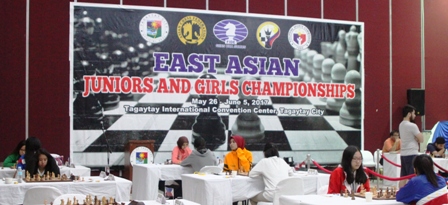 Nur Najiha finished third place with sixth points from nine rounds in the Eastern Asia Girls Chess Championship in Tagaytay City, Philippines today.
The achievement also earned her first Women International Master norm.
The Malaysian Chess Federation (MCF) is pleased to announce the setting up of its' National Chess Academy - the Institute for Chess Excellence, which is an initiative of MCF President Datuk Zahidi bin Zainul Abidin and…